Helen Smith (Instructor, Studio Owner & Manager)
See previous page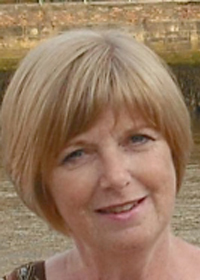 Janet Arnold
Janet followed her passion and qualified as a Body Control Pilates Instructor in 2005.  Formerly, she worked as a Personal Secretary for a leading Pharmaceutical Company.   Janet teaches group matwork classes at the Studio and uses small equipment – bands, overballs, magic circles, D- Rolls and spiky balls – to give variety and help to target specific muscles and challenge core stability.
Janet has undergone additional training in the areas of Intermediate Matwork, Pilates and Osteoporosis (REPs level 3 Bone Health), and Pilates for the Older Person.  Pilates Reformer.
Janet says "When I see the improvement in a client, whether it be postural or pain relief, it gives me great pleasure that I have been able to help".
Lisa Bennett
Lisa began her working life as an Accountant but her love of fitness led her to qualify as an aerobics teacher.  She now has  18 year's experience in the fitness industry, teaching aerobics, step aerobics, spinning, fitball, body-pump, running coaching and more recently Body Control Pilates.
Lisa believes that Pilates has transformed her approach to teaching and it has given her the tools to improve her own fitness, flexibility and posture enabling improved performance in all other areas of fitness.
Lisa is a fully qualified Pilates Reformer Instructor.
Joanne Benzies